Our homework club project was piloted in February/March 2017 with Dens Road Primary School thanks to generous funding received by Al-Maktoum College Community Fund, through Foundation Scotland and with strong support received from Active Schools Dundee.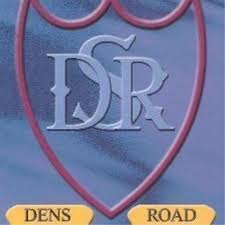 Our homework club aims to use the environment of the football club to encourage engagement in
learning and to contribute to the following:
Improvement in literacy skills (achieved by writing match reports for example)
Improvement in numeracy skills (achieved by role-play activities in the "club shop" for example)
Enhanced knowledge and interest in health and well-being (Using footballers as positive role models)
Soft Skill development through the use of a non-traditional classroom setting combined with sport in areas such as:
Communication
Confidence
Team Work
Creativity
The project is measured using observations and a post-project worksheet to express perceived progress.
The 8 week programme is devised as follows:
Week 1 – Stadium Tour and Introduction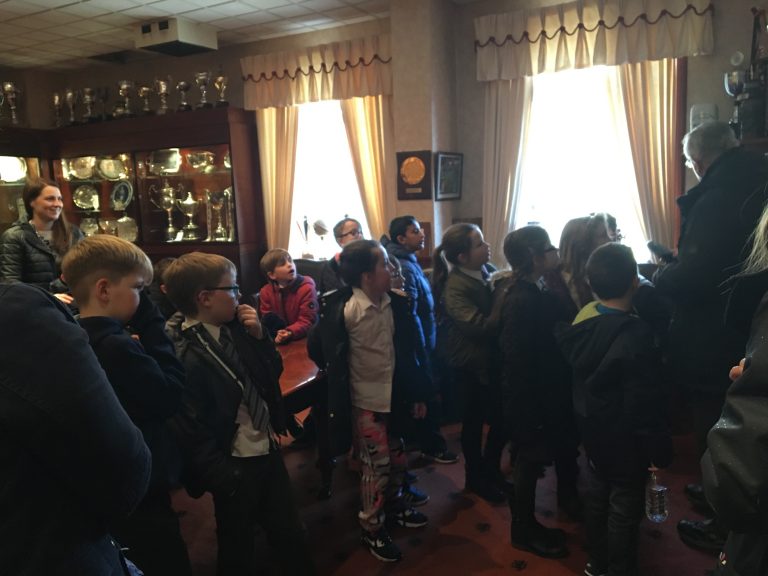 Week 2 – Match Reports (Literacy)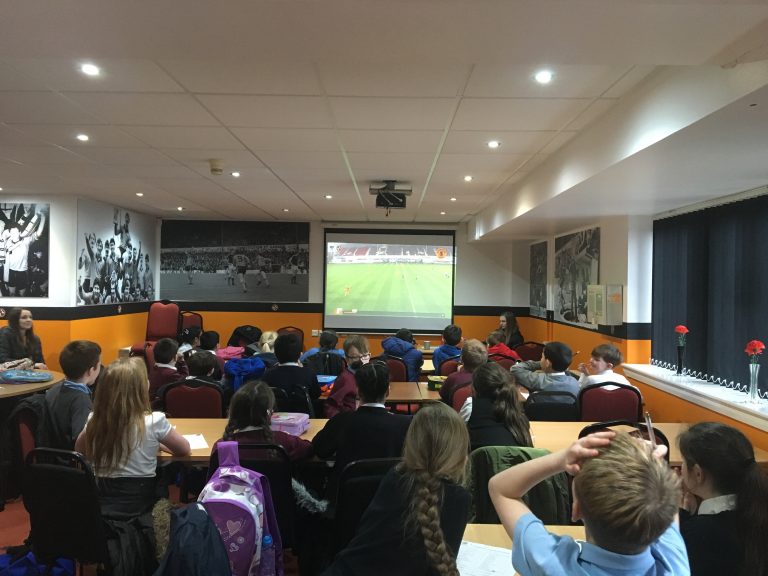 Week 3 – Club Shop/Ticket Office (Numeracy)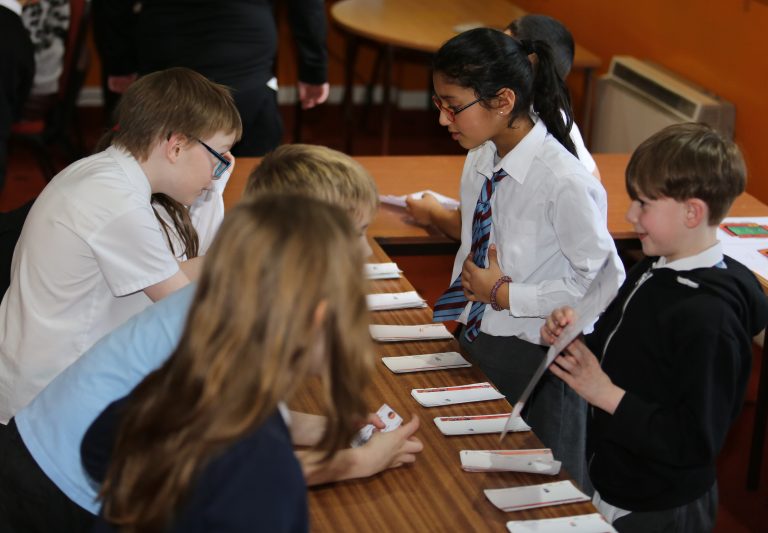 Week 4 – Press Conference (Communication)
Week 5 – Transfer Window (Numeracy)
Week 6 – Board Meeting (Communication)
Week 7 – Footballers' Diet (Health and Well-Being)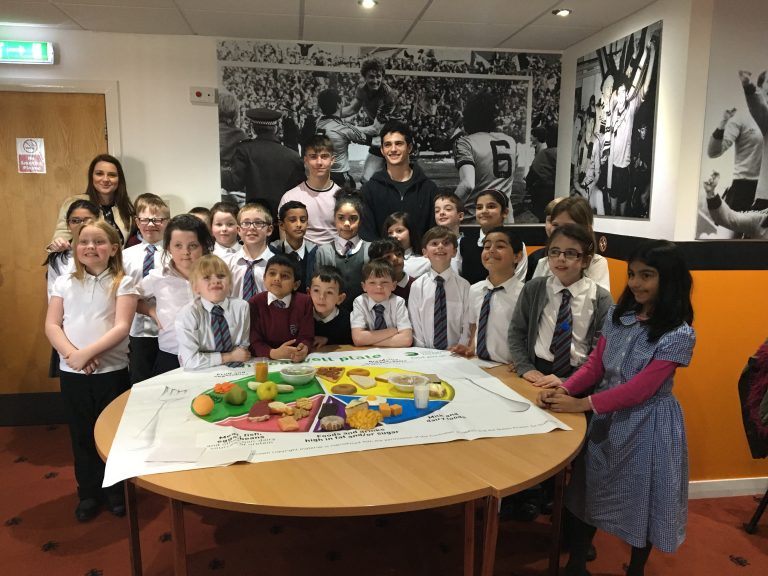 Week 8 – Press Release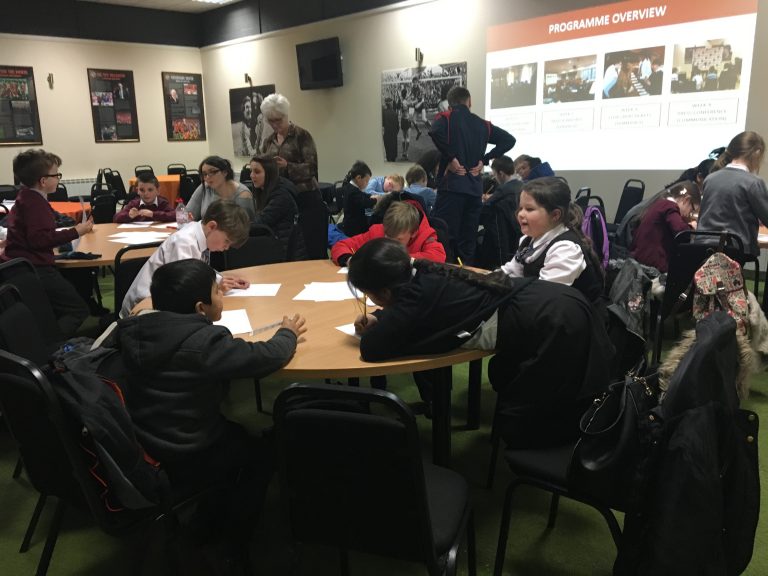 Each week the children also took part in football coaching sessions at the clubs' GA Arena and one of the weeks received a terrific coaching session from two Dundee United FC starlets.
Evaluation and Future Plans
Our evaluation of the pilot considered input from the school teacher(s), school and family development worker, delivery staff as well as the children themselves. Here is what they had to say:
"The impact in terms of the children's attitude to learning and feeling
included within their community is noticeable. Some of the children as I
explained yesterday are living quite chaotic lives and would never
experience something like the sessions you are delivering so are making
lifetime memories. The make up of the children in this targeted P4 class is
diverse so the project has provided a level of equity for them in terms of
opportunity. In the class we have children who are looked after status,
living in the lower SIMD areas and experiencing deprivation and social
isolation." (D.G, School and Family Development Worker)
"I have really enjoyed this project because we have got the opportunity for this and I found it good that we got to do fun stuff like match reports and the tour" (N.S, P4 Pupil)
We are hoping to expand our homework club to engage 120 local pupils in 2017/2018 and will update on progress in due course. For any information on the project please get in touch.
23/3/18 News Release: COMMUNITY TRUST EDUCATION PROGRAMMES RAISE ATTAINMENT
The second year of our hugely popular Homework Club project has now come to an end and we would like to thank Dundee Partnership for their generous funding via the Coldside Regeneration Forum.
In 2017/2018 we managed to:
Work with every Primary 4 boy and girl in the Coldside area
Engage four local schools in a programme of eight weeks (64 hours) of activity at Tannadice
Contribute to an improvement in numeracy, literacy and communication skills
Provide equality of opportunity to local children
Increase the number of hours of physical activity boys and girls receive
The Homework Club project uses the environment of the football club to teach numeracy, literacy and communication skills through scenarios such as: Running the ticket office/shop, taking part in a board meeting and writing a match report – among other tasks. The project has been very well received by the class teachers, to the extent that the schools are keen to continue working with us in 2018/2019.
The success of the project has also allowed us to engage with a further three schools using the Pupil Equity Fund which in itself is a strong indicator of the value of this work. Overall we have supported over 200 boys and girls in education programmes this year. We also managed to map the project against at least 21 outcomes and experiences within the SQA Curriculum for Excellence.
Jamie Kirk, Head of Operations, had this to say about the project: "contributing to increasing attainment in local schools is a key part of what we do and I'm delighted with the progression of this area of our work in 2017/2018. We already have some exciting plans for next academic year and can't wait to get going again in the new academic year."
There have been some fantastic quotes of support received from teachers and pupils too:
"These sessions were enjoyed by all the children and there was a high level of engagement. I was particularly pleased to see this from a number of children who are normally difficult to engage for different reasons. All the children were enthusiastic and eager to share their learning and concentrated on tasks at hand." (Class Teacher)
"Thank you for letting us go to Tannadice. My favourite part was being the chair person and I liked scoring goals at football. I love going to Tannadice, I never want it to end it is so much fun." (Homework Club Participant)
Outcomes:
Our results really do speak for themselves:
86% improvement in numeracy
83% improvement in literacy
80% improvement in confidence
91% found the course enjoyable
We are already looking forward to working with our Partner Schools in 2018/2019 and the planning has started already. Watch this space for more exciting work in Education from Dundee United Community Trust. If you'd like your school to be involved in our education programme in 2018/2019 please get in touch via enquiries@dundeeunitedct.co.uk.
Dundee United Community Trust is registered as a Scottish Charity with OSCR No. SC 039922 and Registered under the Companies Act 1985 as a private company limited by guarantee No. SC 342235.