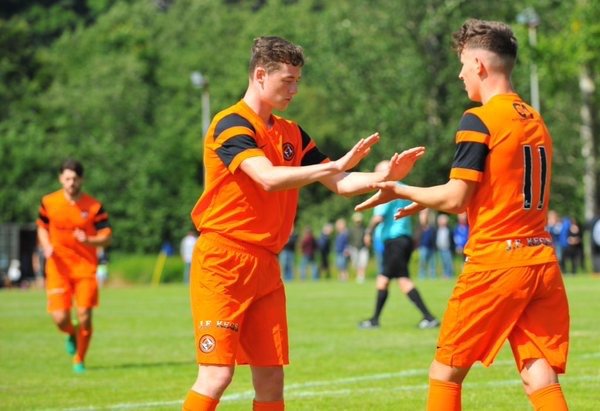 Published: 4th July 2018
United will send a youthful squad up to Oban to take part in the D&K Cup this Saturday.
Craig Easton and Scott Robertson will take their young charges up to Mossfield Stadium and Glencruitten Park to take on holders Hamilton Accies, St Johnstone, Saint Anthony's (late replacement for Alloa Athletic) and hosts Oban Saints in the round-robin league format competition consisting of 40 minute games.
The schedule for the young terrors is as follows:
Hamilton Accies 11 am
Saint Anthony's 1 pm
St Johnstone 2 pm
Oban Saints 3 pm
Admission to the event is £5 and this includes a programme that enters each supporter into a prize draw.
Speaking to ArabZONE, Craig Easton said, "I am looking forward to it and the lads are looking forward to it. They have been back in training for almost two weeks and this will give them an opportunity to test themselves in games against good opposition. The format means they will play in high intensity short matches throughout the day over a five hour period. It is ideal and will help prepare them for the season ahead.
"We will be travelling up on Friday and staying overnight to prepare properly and I thank the Dundee United Youth Development Board for organising the stay."