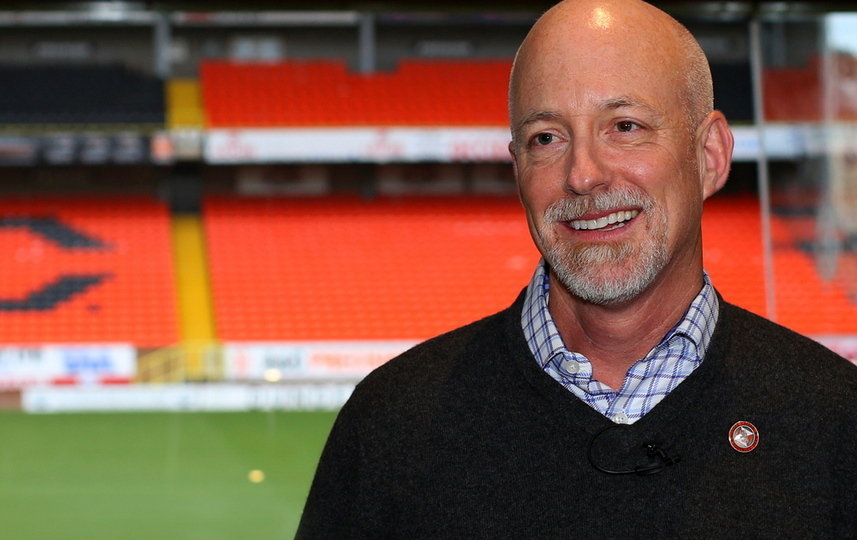 Published: 29th October 2020
Chairman Mark Ogren has called for greater 'government assistance' to help the Club combat the financial implications the coronavirus pandemic is having on Scottish football.
Earlier this week, negotiations began with players, coaches and staff surrounding a temporary reduction in salaries to support the Club's through the current situation.
It's a decision the Chairman has not taken lightly after months of successfully navigating the financial landscape without impacting employees, even after our Premiership return kicked off on August 1.
But the lack of guidance or assistance from the government has left the Club with difficult decisions to make and the Chairman is calling for more support from our country's leaders going forward.
"It has become apparent that we're not getting fans into the stadium and, so far, we haven't seen any government assistance," said the Chairman. "We had budgeted and planned for this (fans at some point) initially going into the season, but we knew it was going to be a fluid situation and we'd need to adjust.
"Unfortunately, we're at that point where we need to look at our costs at the Club because our revenues are down over 40% and that's just not a good recipe for running a business so we have to make some tough decisions.
"I'd like to think we can get fans back in. These are outdoor venues, we have protocols in place. Other than that, we need financial assistance. Scottish football is not a very profitable venture to begin with, a lot of clubs lose money and we're one of those clubs.
"It's one thing if you're in control of what is happening and can make those decisions, it's another thing when the government takes control and says you can't have any customers. That is very unnerving.
"We need help from the Scottish government. Football is a way of life in Scotland and the government needs to recognise that and they need to support the clubs."
The Chairman added: "I've never had to do this in any of my businesses ever. I want to thank everybody that is impacted for their understanding of the situation and the personal sacrifices that are being asked of them.
"I would like to thank our supporters, they've been great during this. We need you now more than ever, please keep it up. Scotty and I can't wait to get back over there to see everybody and enjoying Scottish football and Dundee United."