International Call-Up for Fraser Currid
U17s Academy goalkeeper Fraser Currid as been selected for the SSFA Under-18 International Squad for the forthcoming Centenary Shield international games.
The campaign kicks off today, 9 March v Northern Ireland (Cappielow), ensued by games v England on Friday 23rd March (York), the Republic Of Ireland on Friday 12th April (Dublin) and Wales on Thursday 19th April (Palmerston Park, Dumfries).
We would like to congratulate Fraser on this achievement and wish him the best of luck in the upcoming games.
Latest Signings
Finlay Malcolm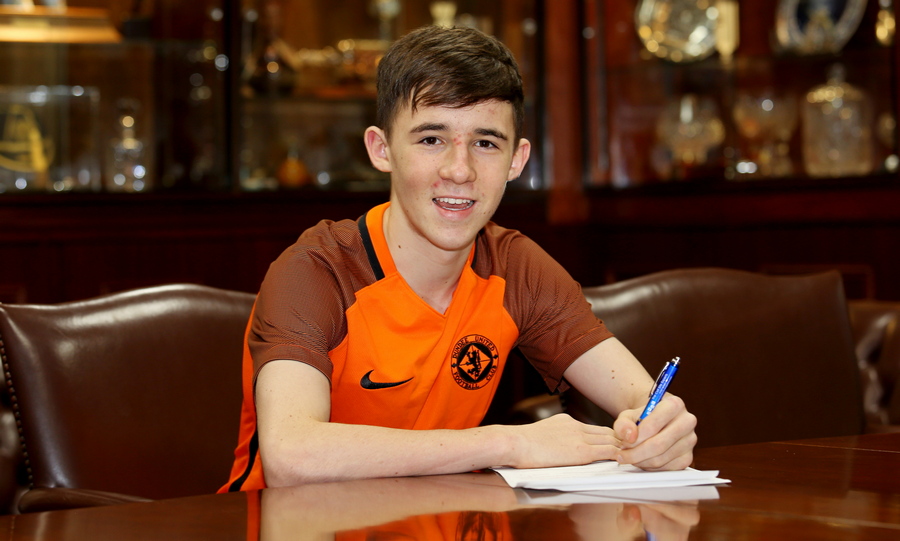 Pictured above is our recent signing for our Academy U15s squad, striker Finlay Malcolm. Fin is from the Falkirk area and up until recently was part of the Forth Valley Academy that ceased operating just before Christmas. Prior to playing with Forth Valley, Fin had been scoring on regular basis for Sygenta BC in Grangemouth and actually scored a hat-track in the U13s Scottish Cup Final but ended up on the losing side. We had been tracking Fin's progress at both his previous clubs and are delighted that he has chosen Dundee United for his future development.
We look forward to him continuing his scoring prowess with our U15s squad.
******
Lewis Anderson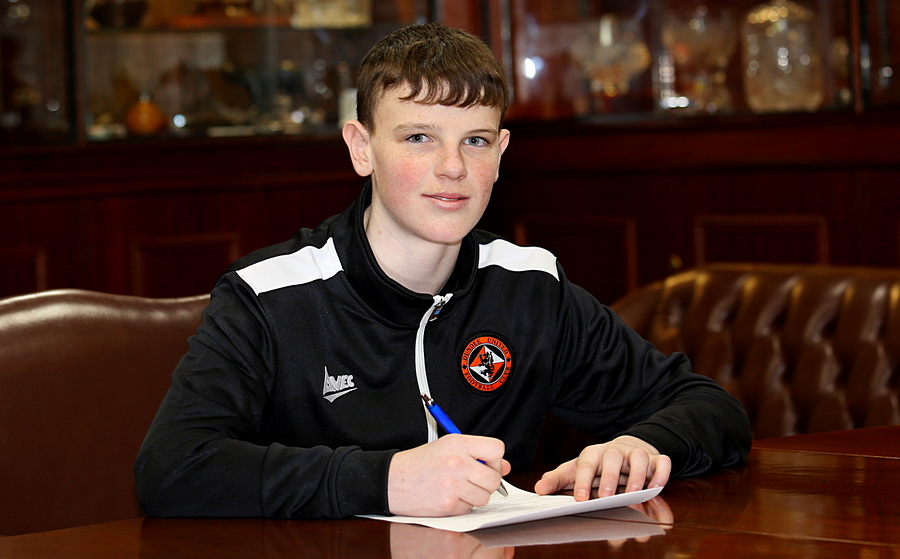 Pictured above signing for our U15s squad is centre back Lewis Anderson. Young Lewis who lives in Kirkcaldy was recently with Hearts and we are delighted that he is coming on board with Dundee United Academy.
Lewis played with the Blue Brazil team in Cowdenbeath as a youngster and comes with a glowing reputation as a skilled centre back who can also play in midfield.
We look forward to Lewis further unlocking his potential with the Dundee United Academy.
******
Nicholas Fletcher
Pictured above signing for the Dundee United Academy U16s squad is Nicholas Fletcher. Nick has committed his immediate future to the Academy and we are delighted that he has pledged his further development with our U16s squad.
Nick is from Forfar and played with Forfar BC before joining Dundee West and that is where his exploits as a striker were being monitored by Head Of Academy Scouting Jim Carlin. We hope that he continues to score goals we wish all the best with the Club.
We look forward to all the above players continuing their development with Dundee United Academy.
Shaun Brown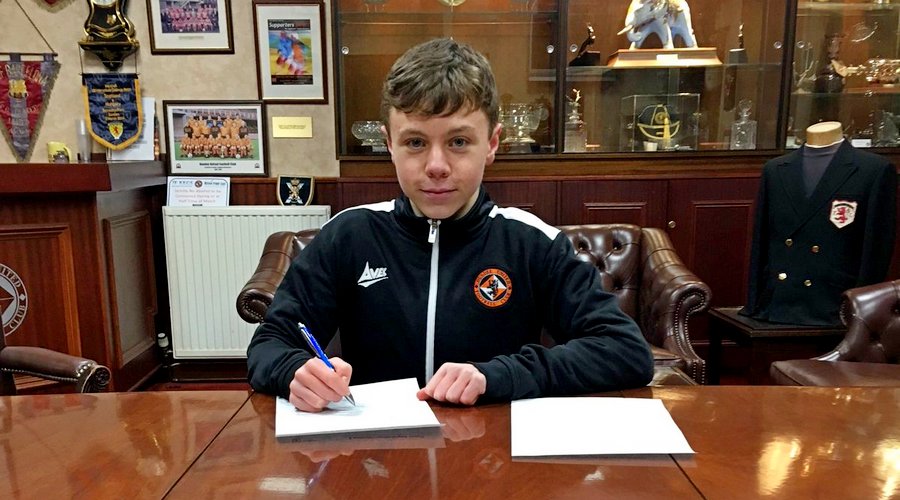 Pictured signing for Dundee United Academy U15s squad is left-sided defender Shaun Brown,up until December Shaun had been part of the Forth Valley set up and also attends the SFA Performance school, Graeme High.
We are delighted that Shaun has committed to Dundee United and work look forward to him developing with the Academy.