The 2021/22 Dundee United season ticket is now available and fans renewing their Season Ticket from last season can purchase online now.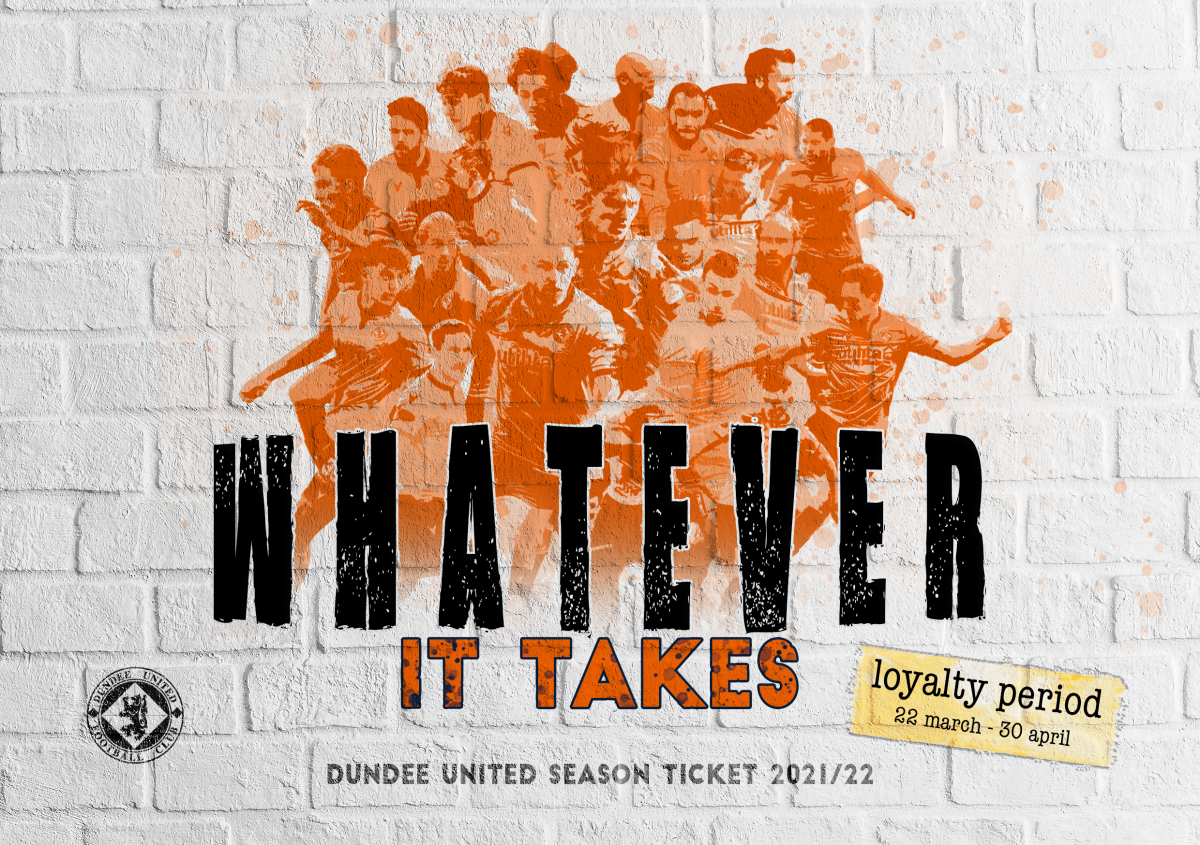 Key Points
To reward season ticket holders for their loyalty by offering them the opportunity to renew at a price that is no more than what they paid last season and with additional unique benefits.
To enable season ticket holders to spread the cost by paying over several months through our new Finance partner V12.
To recognise that some of our supporters will want to utilise the credits due to them for last season and facilitate this.
To offer a discounted early-bird period to attract new season holders.
To maximise the number of season tickets holders and the Club's financial budget for 2021/22.
Key Dates
To achieve these objectives we have set out the campaign into three separate periods
Loyalty Period (22/03-30/04) / Available now for current season ticket holders only.
Early Bird Period (03/05-31/05) / Mainly aimed at new season ticket holders, as we hope most fans renewing will do so in the Loyalty period.
Standard Price Period (from 02/06) / All unsold seats will be available for open sale from 2nd June, and prices will revert to full price from this date.
Renew During Loyalty Period
If you renew during the Loyalty Period (22/03-30/04) you will pay no more than what you paid for your season ticket last year, as prices during the Loyalty Period are the same as the Early Bird prices for renewing season tickets in 2020. Those who bought a new season ticket in 2020 will pay less than they paid last year (e.g. £40 less for Eddie Thompson Lower Adult).
As an existing season ticket holder, your seat will be automatically reserved until the Early Bird Period ends (31/05). Once this date has passed, it will be available for purchase by another supporter and the price will increase accordingly.
Benefits
There are a range of benefits of renewing your season ticket in the loyalty period and these include:
Special edition United scarf
Free tickets to Legends match (to be played at Tannadice as soon as possible in 2021)
15% discount voucher for use within retail store (single use and can only be used in store or over the phone)
Priority ticket access if a ballot is required
U16 and U12 season ticket holders renewing during the Loyalty Period will receive free tickets for the home matches in the Betfred Cup group stage
Prices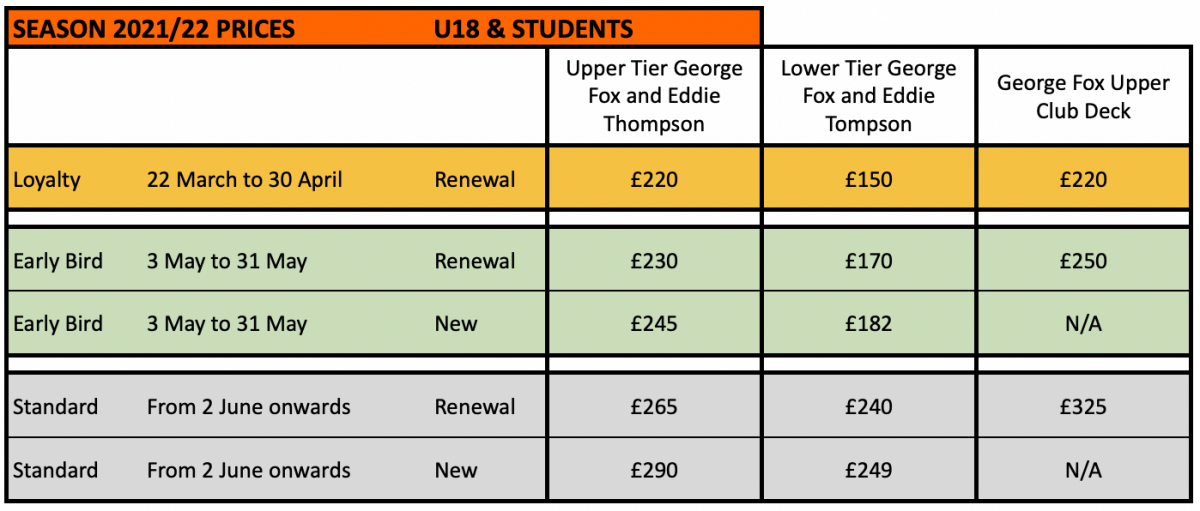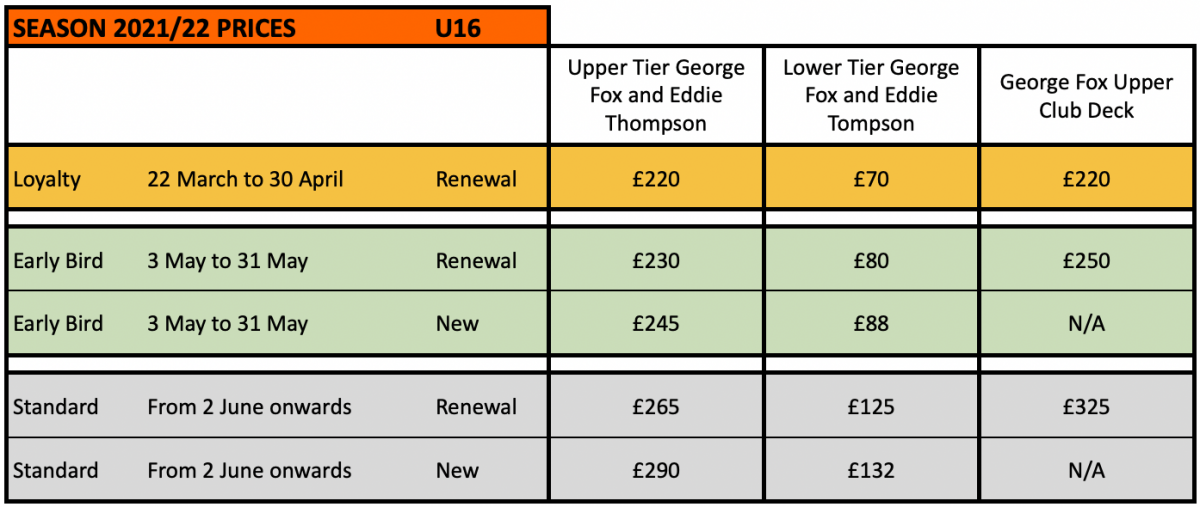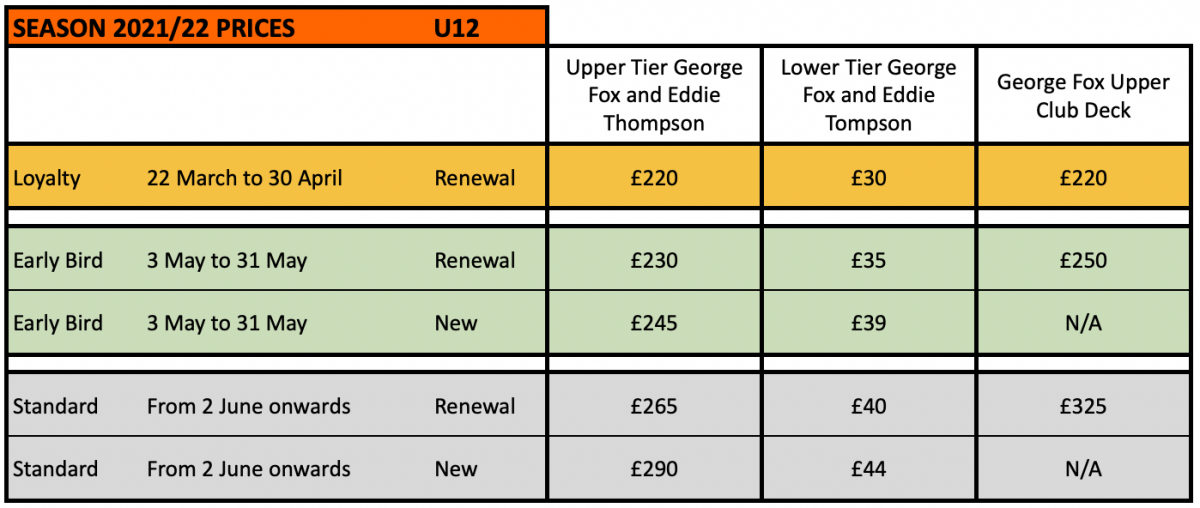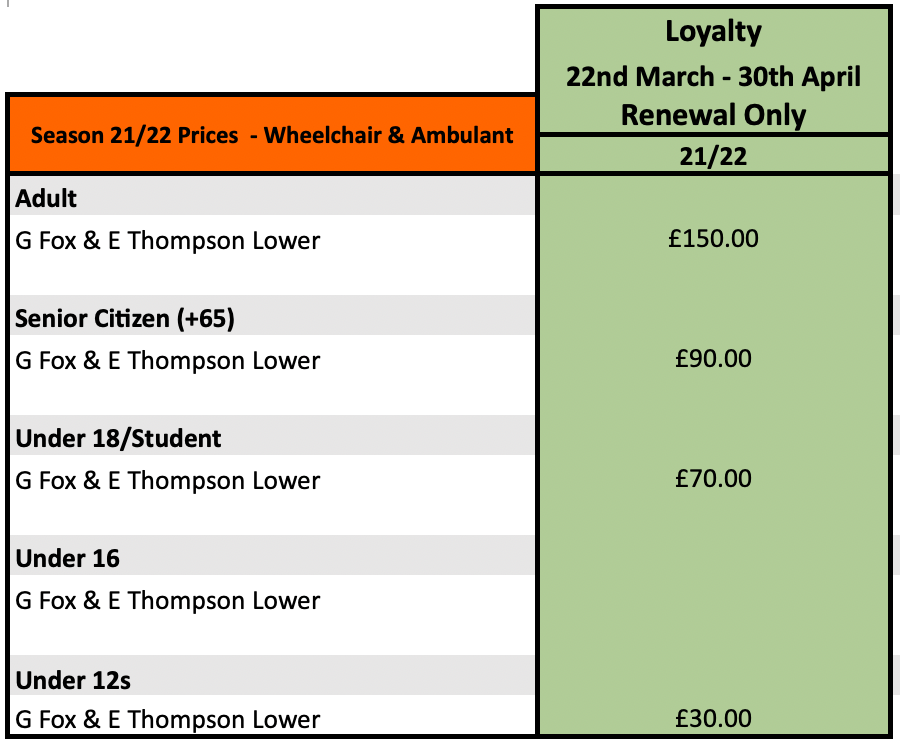 Benefits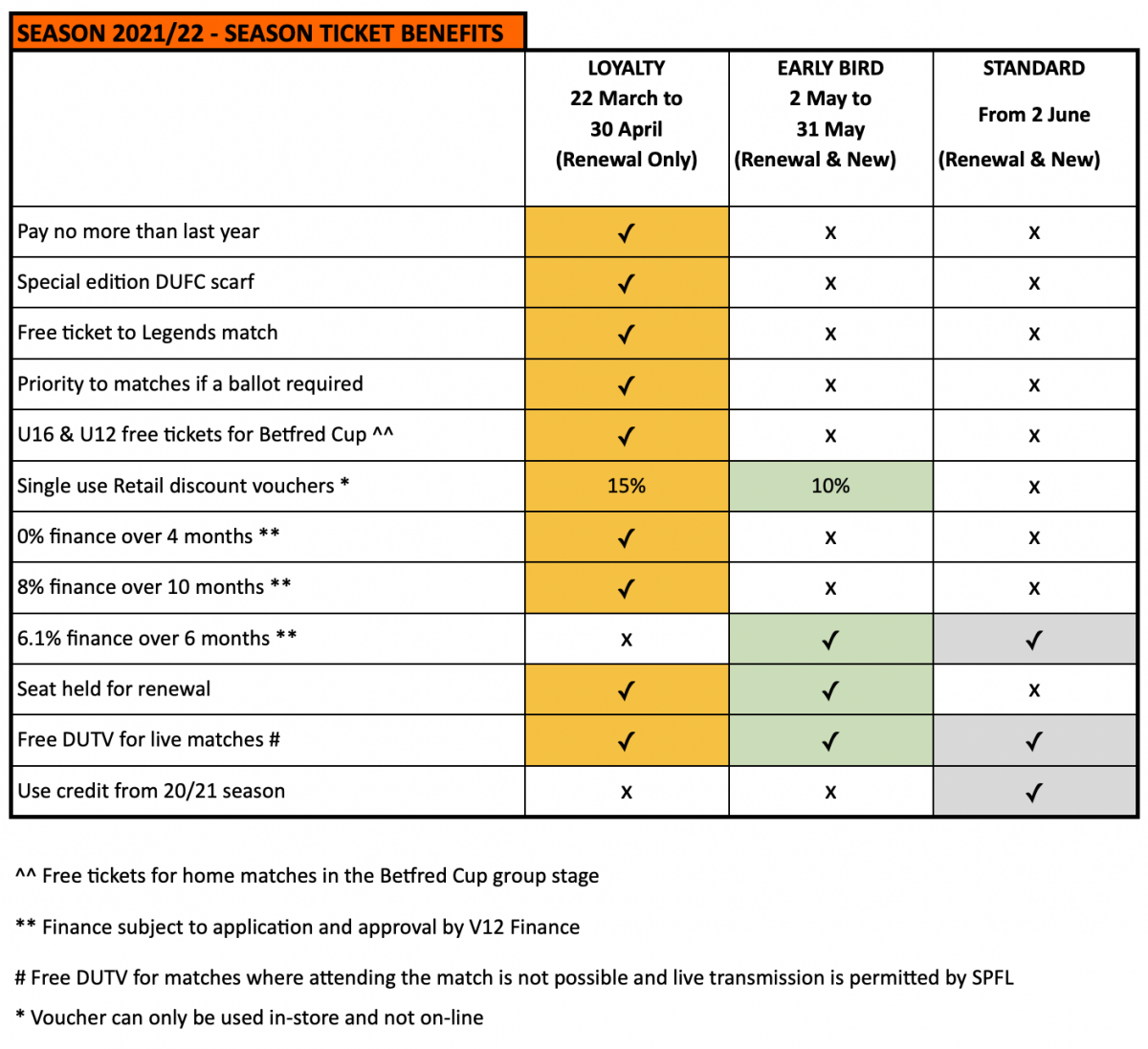 Finance Option (Through our partner V12)
Our new finance options offer the option to pay for your season ticket over 4 monthly instalments, with no fees or interest charges, or over 10 monthly instalments with an 8% finance charge payable with the first instalment (e.g. finance charge of £23.60 for Eddie Thompson Lower Adult).
Donations
When you complete your season ticket renewal you will be asked if you wish to donate an additional amount to the Club, in recognition that the Loyalty Period prices do not reflect the true value of the season tickets. For example, an Eddie Thompson Lower season ticket is only £295 in the Loyalty Period, which equates to less than £16 per match. It is entirely your decision to make this donation, and how much you donate, but if you can afford it, please do so.
2020/2021 Credits
If you wish to claim a credit for the 20/21 season then please contact the ticket office to obtain a voucher code that you will then input online during the renewal process, and this will apply the credit to the amount payable.
The voucher code will only be valid for use from Wednesday 2nd June 2021, but you should apply for it in advance. During the renewal process input this code and this will apply the credit to the amount payable.
Buy your 2021/22 season ticket and play your part as we do Whatever It Takes to continue to move forward towards our goals!
Other Important Information