Published: 2nd August 2022
Dundee United are delighted to announce the appointment of Luigi Capuano as Chief Executive.
Luigi, who served as Dundee United's Operations Director last year, has taken on the role after a short spell with the SPFL.
Luigi has over 15 years experience at senior project management and operations level in elite football - having worked previously in high-level roles for the Scottish FA, UEFA and the SPFL.
He will be responsible for leading the United Executive Team and all non-football parts of the Club.
Tony Asghar, Joe Rice and Derek Bond will remain on the Exec Team.
Luigi Capuano has 'extensive experience'
"Luigi has extensive experience in football at both domestic and international level," said Dundee United chairman Mark Ogren.
"He has valuable previous knowledge of Dundee United from an operations perspective.
"He will bring day-to-day leadership to all non-football aspects of the Club and ensure we continue on our upward trajectory off the park to complement success on it."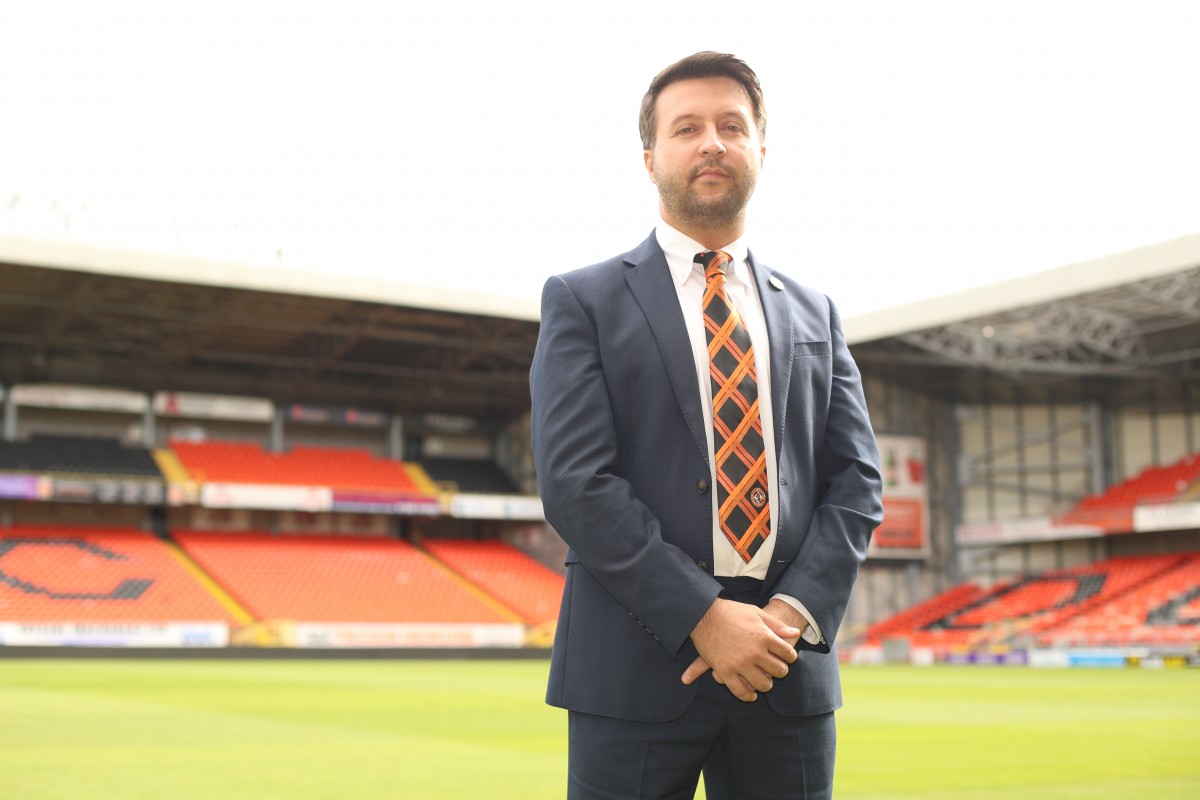 Luigi said: "Dundee United is a historic club, with a passionate fanbase and the opportunity to lead the Club as CEO is a privilege.
"I am excited to get started.
"I would like to thank the Chairman and the Board for the faith they have shown in me and I will work tirelessly to continue the growth and development of the Club.
"I left the Club for a short period to join the SPFL as Head of Operations but the opportunity to return was one I could not say no to.
"My role as Operations Director at the Club last season allowed me to implement a number of structural and operational changes leading to increased direction and productivity throughout the Club.
"My job now is to build on the great work done across Dundee United last season, ensuring myself and the rest of the Executive Team strive for even greater success in the future."
You can hear more from Luigi on his hopes and aspirations for Dundee United in a DUTV interview next week.