Published: 1st June 2022
Dundee United are delighted to announce QuinnCasino will become the Club's Principal Partner for next season.
QuinnCasino will feature as the new front of shirt sponsor on our new 2022/23 men's first team home and away kits and will benefit from advertising across a number of key touch points at Tannadice.
QuinnCasino is the online casino wing of QuinnBet.
Founded in 2017, QuinnBet offers a licensed online Sports betting and Casino platform in the UK and Ireland and is a rapidly growing brand within the iGaming sector.
QuinnBet have worked previously with newly-promoted English Premier League club AFC Bournemouth and are also a sponsor of Hibernian.
Current Principal Partners Eden Mill take a step back from main shirt sponsorship but will remain as an Associate Partner in our newly implanted partnership structure.
QuinnCasino & Dundee United deal welcomed
Dundee United Head of Commercial & Sponsorship Elliot Shaw said: "We are delighted to secure a lucrative agreement with QuinnCasino for season 2022/23.
"We are the first club in Scotland to secure a major agreement with QuinnCasino and we feel there will be significant benefits for Dundee United and the wider community from this sponsorship.
"QuinnCasino has expressed a clear desire to work closely with the Dundee United family and we look forward to welcoming them on board."
As part of the season-long agreement, QuinnCasino will support the work of the Community Sports Trust, promoting education and awareness around responsible gambling.
On top of this, supporters will also have an opportunity to win match tickets and signed merchandise from the club's newest partner.
QuinnBet Managing Director Stephen Kelly said: "We are delighted that QuinnCasino is becoming a principal partner with Dundee United."
"Dundee United have a great history and tradition and have returned to the European football stage for the first time in a decade."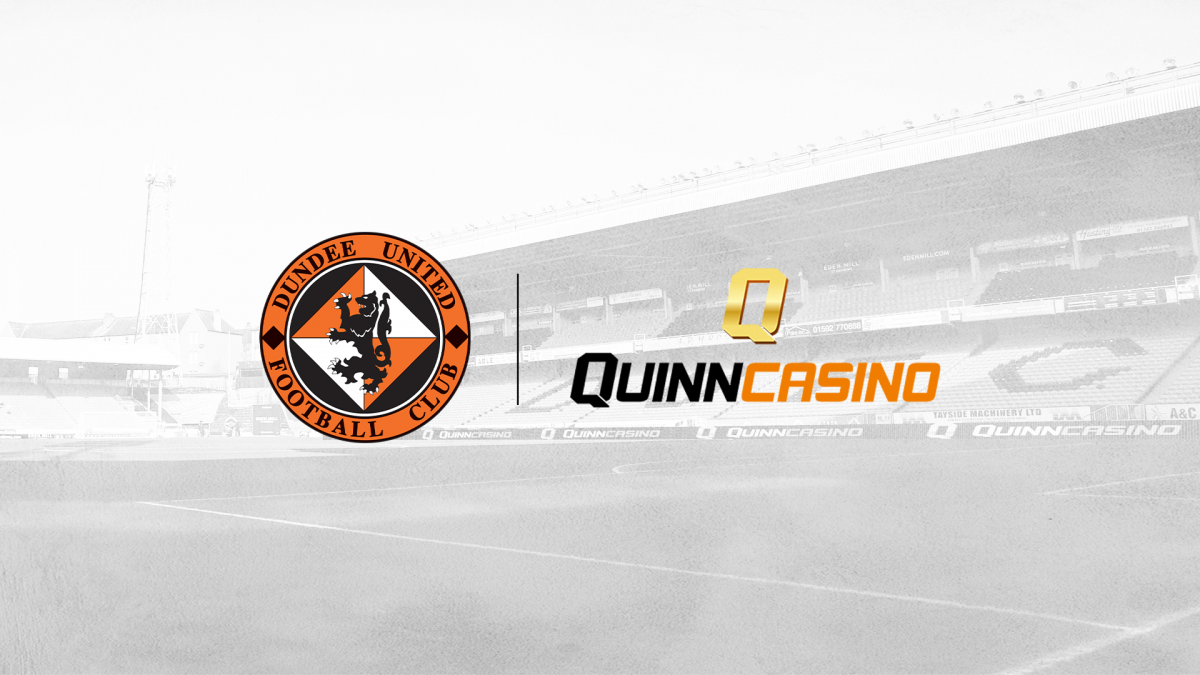 "Like Dundee United, we have big ambitions. Our brands QuinnBet and QuinnCasino are enjoying great support in Scotland, and we are excited to be a part of Dundee United's journey for the season ahead.
"We are also very keen to work with Dundee United Community Trust promoting wellbeing, education and awareness around gambling.
"We take our social responsibilities seriously and have recently been awarded the independent Safer Gambling Standard from GamCare, which is a testament to the resources that we invest in the area.
"We will bring to this partnership with Dundee United."
QuinnCasino's logo will be included on all adult replica kits.