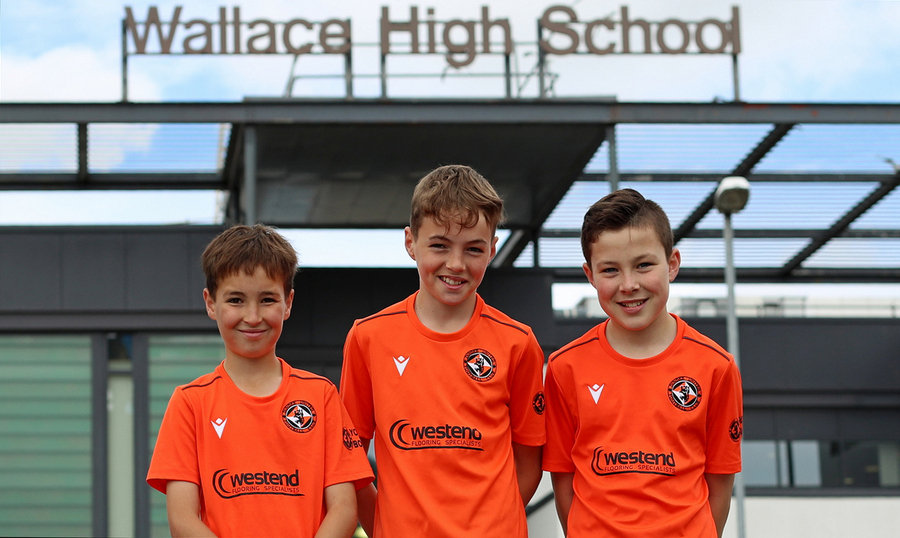 Published: 20th June 2021
Our Academy is thrilled to announce an exciting new partnership with Wallace High School in Stirling that will see further player care, development and education support given to our young players in the Forth Valley area.
Wallace High has a history of supporting young talented athletes across a wide range of sports, with notable alumni in Gary and Steven Caldwell and current Scotland fly-half Finn Russell. This alignment of cultures makes Wallace High the perfect partner in allowing us to re-establish ourselves as one of the predominant clubs for Talent ID in the Central belt.
Our Academy will be running Talent ID programmes in Forth Valley to give young talented players the pathway into an Elite Academy and continue the success Our Academy at Baldragon has seen after just one year.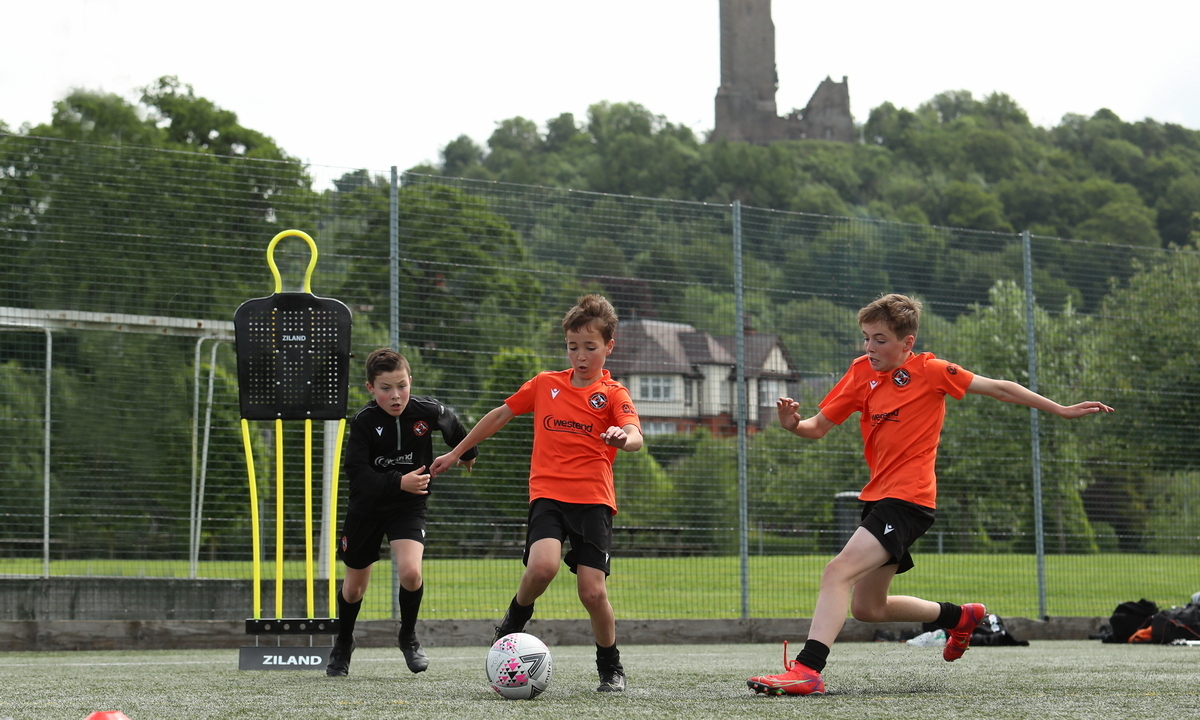 Head of Academy Operations and Education Michael McPake said: "The partnership came together through our awareness of Dundee United's history of recruiting talented players from this area. Because of the players at the school already and coming to the school in the future, it just made sense that we use the facility to bring it all together. We want to be a presence in the Forth Valley and Central Belt area."
Mr Pennock, Wallace High School Head Teacher added" "What this programme will guarantee is the players will have the fullness of their education, really good quality football coaching and also those social relationships which are so key to growing up and being a young person. Them being in the one school and Michael overseeing the programme and being the key link will bring a real quality to the experience for them."
Kobe Mitchell, who is one of the first players to experience the partnership, said: "I hope that by coming here I'll be able to work on different areas of my game, especially my first touch and passing. It's been really good so far and exciting, hopefully, that continues. Over the next few years, I'd like to get called up to the older age groups and play with them. Then, eventually, play for the first team."