Published: 21st September 2021
At the last international break, Dundee United was delighted to add two new names to the international honours board at Tannadice.

Goalkeeper Trevor Carson and midfielder Dylan Levitt become the latest United players to represent their country after being capped for Northern Ireland and Wales respectively.

Trevor, who made his international debut back in 2018, won his fifth Northern Ireland cap in their 1-0 friendly win against Estonia in Tallinn on September 5.

Meanwhile, Dylan shone in the midfield for Wales as he completed the full 90 minutes against Finland on September 1 in their 0-0 draw at the Helsinki Olympic Stadium.

Trevor said: "To represent your country is always an honour and it was very emotional after 18 months out and to then see my name added to the international board at Tannadice really brings it home. I am proud to see my name up there."


Dylan added: "It has been a bit of a whirlwind start to my United journey, and I am immensely proud to play for my country. I wasn't aware of the international board until I was told my name was going on it. It is a great honour, and I am made up to see the Club recognise the achievement."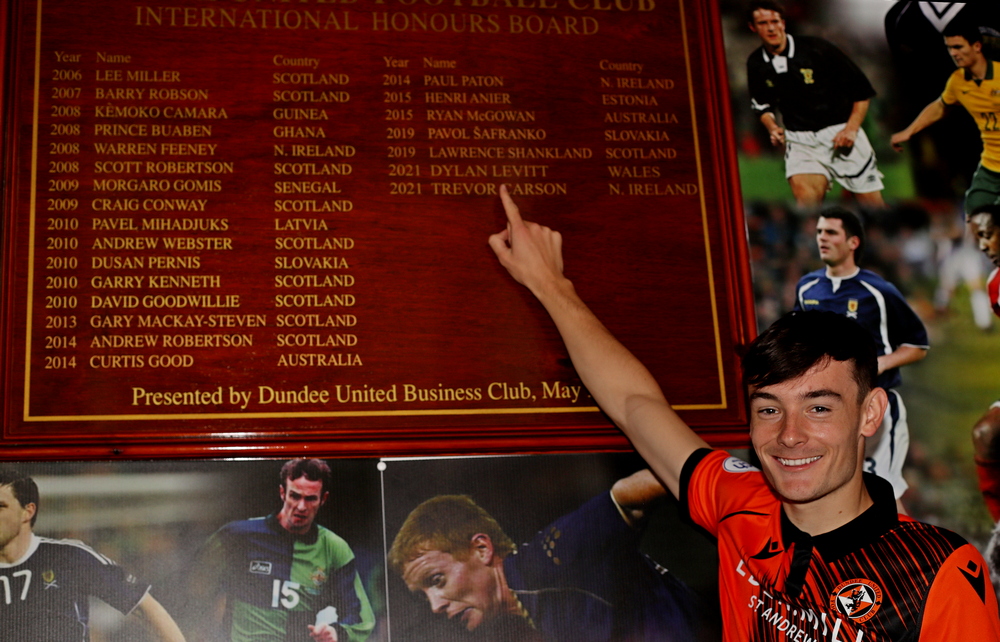 Sporting Director Tony Asghar concluded: "I am delighted to see these two names added. International recognition is a big part of how we see the Club helping develop players and enhancing their careers. Both these guys are in the early stages of their United career but they have shown enough quality already to continue their international journeys and we are proud of both of them and indeed all our players who represent their country at every level across the Club."